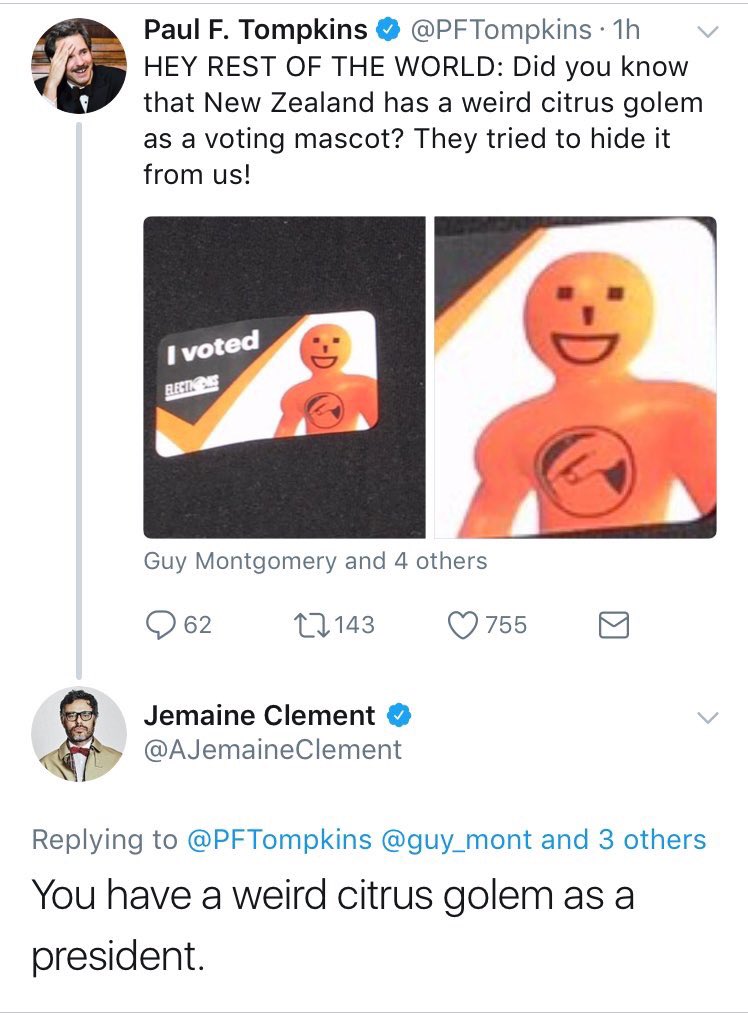 In the Trump era, the establishment of fact follows a familiar pattern.
First: Denial.
No, Fred did not stab Ed in the heart. Fred does not even own a knife. Fake news.
Then:
Investigators are investigating the wholly unsubstantiated claim that Fred stabbed Ed, even though the whole thing is absurd because Fred obviously does not even know what a knife is.
Then:
Okay, Fred does own a long Bowie knife and a sharpening stone. And a strop.
Then:
It's possible that Fred may have been swinging this knife in Ed's general direction, purely as an exercise. Everyone knows that the Chinese commonly do Tai Chi while holding knives.
Then:
It's possible that the knife made glancing, accidental contact with the outer layer of Ed's skin, but there was no incision deeper than 1/16th of an inch, 1/8 at most..
Then:
Yes, there is a recording of a phone conversation in which Fred -- guffawing like Mark-Hamill-as-the-Joker -- tells a close associate about the confused look in Ed's eyes during Ed's last moments on earth. But Fred was speaking poetically.
Then:
The police found the Bowie knife that had pierced Ed's aorta. Coincidentally, the words "This knife belongs to Fred" were burned into the handle..
Finally:
Okay, we now have CCTV footage of Fred stabbing Ed while shouting "DIE, ED, DIE!" But Hillary's emails.
The entire Russiagate "theory" -- which, by this point, is far more than a theory -- has followed this pattern.
I have long believed, or at least suspected, that Republican-friendly hackers -- perhaps based in Russia -- did not just hack into the DNC email accounts and spread fake news via troll armies and ersatz "news" sites. I believe, or suspect, that Russia adjusted the actual vote totals in certain key states.
This idea has been floating around for a while. Both Democrats and Republicans have denied it: Stage one completed. We have since completed a couple of the subsequent stages, and now
here we are.
..
A 50-state tally by The Associated Press shows election officials in 21 states confirm their election systems were targeted by hackers last year.

The states are Alabama, Alaska, Arizona, California, Colorado, Connecticut, Delaware, Florida, Illinois, Iowa, Maryland, Minnesota, North Dakota, Ohio, Oklahoma, Oregon, Pennsylvania, Texas, Virginia, Washington and Wisconsin.

Federal officials said they reached out to election officials in 21 states on Friday but did not name the states.

U.S. Sen. Mark Warner praises the government's notification to the 21 states but says it should have come sooner. The Virginia Democrat says it's unacceptable it took almost a year after the presidential election to notify states their elections systems were targeted.
For the hilarious local response, check out the
Milwaukee Journal Sentinel:
"This scanning had no impact on Wisconsin's systems or the election," Haas said in a statement. "Internet security provided by the state successfully protected our systems. Homeland Security specifically confirmed there was no breach or compromise of our data."
How can he possibly be so sure?
Tom Evenson, a spokesman for Gov. Scott Walker, said the announcement "confirms what we already knew, which is Wisconsin held an honest and fair election with no interference."

Friday's disclosure came a day after the GOP governor cut six jobs from the Wisconsin Elections Commission as part of the state budget.
The Blaze
insists that we shouldn't jump to conclusions simply because the name "Fred" was burned into that knife handle...
The DHS said that 21 states were affected. But it wasn't election results or voting machines that the Russians attempted to manipulate, but rather the voter registrations systems, according to Wisconsin officials, one of the effected states.

"This afternoon, the U.S. Department of Homeland Security notified the Wisconsin Elections Commission for the first time that 'Russia government cyber actors' unsuccessfully targeted the state's voter registration system in 2016," the officials said in a statement. They explained the attempts had "no impact on Wisconsin's systems or the election."

The Hill further explained why voting machine or election results cannot be tampered with:


In the majority of the states, the Department of Homeland Security only saw preparations for hacking, like scanning to find potential modes for attack. Voting machines are not connected to the internet and cannot be scanned in this way, but other systems, including those housing voter rolls, can be.
Ah yes. Once again we see that undying canard that "voting machines are not connected to the internet."
As has been demonstrated beyond rational debate, the actual machines can be hacked via USB stick. No internet connection necessary. Those voting machines are programmed with new information before each election, and that's when the USB sticks pop into those familiar slots. Thus, a hacker need merely compromise the system into which that USB stick was
originally
plugged in order to get the new data.
Hackers can also compromise a tabulating machine. There are
many ways for mischief to occur
.
Why would Russians want to get into registration rolls? Here's one possible reason: Perhaps the intent is to inflate the number of registered voters in a given precinct, thereby hiding a simple program designed to (say) give Trump a fifth "extra" vote after he has won four legitimately. Yes, I'm engaging in a bit of conjecture. But we must take into account two established facts:
1. The Russians targeted Wisconsin election equipment.
2. There were
serious anomalies in the Wisconsin vote
.
I've been working with a small data team going over the returns to look at machine v. paper voting and any inconsistencies there.

Today we found one: In Outagamie County, WI four precincts have more votes for President than ballots cast. One precinct - Hortonville - has more votes than registered voters.

ALL were machine-voting only.

The only paper-ballot precinct in that county...was won by HRC.
There were also towns in Wisconsin with ridiculously high turnouts of 90 percent or more. In some cases, we're talking about an impossible turnout of
more than 100 percent
.
"At a minimum, the problem is a lack of transparency," Phillips tells me today. "We have no way of knowing how many registered voters there are [in WI]. If you don't know how many registered voters there are, you don't know if too many ballots were cast." His report finds that, based on the latest state-reported voter registration numbers, there were "193 towns with turnout of 90% or better, 25 towns with turnout of 95% or better, and 7 towns with turnout of 100% or better." Those exceedingly high turnout numbers are likely lower in reality, due to same-day registration in WI, but the lack of reporting requirements for those numbers is "unacceptable".
Are we really supposed to believe that these absurd numbers have
no relationship at all
to the fact that Russia targeted Wisconsin's computers? If you believe that, then maybe you also believe that some
other
Fred inscribed his name on that Bowie knife found in Ed's heart.
Does former DNI
James Clapper
know more about this than he has let on?
"Our intelligence community assessment did, I think, serve to cast doubt on the legitimacy of his victory in the election," James Clapper said in a CNN interview on Friday night.

Clapper oversaw the January report that concluded, in a consensus between the CIA, NSA and FBI, that Russia carried out a deliberate and multifaceted attempt to influence the 2016 U.S. presidential election.

The report found convincing evidence that Russia had specifically worked to aid Donald Trump in winning the presidency.

While the report did not find evidence that Russians had actually influenced the results of the election, Clapper said that he thinks that implication concerns Trump more than anything else.
Elsewhere...
Hipsters rewrite reality.
Do we call these
smug young assholes
Alt Left or Alt Right? Maybe we need a larger term: Alt Reality. This Disgusting Duo offers further proof that the BernieBros and the Trumpers are but two sides of the turd.
Your News Wire, a 3-year-old website of murky facts and slippery spin, is published by Sean Adl-Tabatabai and Sinclair Treadway — a Bernie Sanders supporter in 2016 — out of an apartment in L.A.'s historic El Royale.

"Reality is how you perceive it. You can change that perception of reality — dictate it." Most journalism barons don't deal in metaphysics. For digital upstart Sean Adl-Tabatabai, 36, who talks of "the holographic nature of the world," and his husband and business partner, Sinclair Treadway, 24, it could be a credo.

Your News Wire, their 3-year-old website of murky fact and slippery spin, has in the past year helped usher Donna Brazile out of her CNN gig and foment the Pizzagate frenzy with a key early post (which has generated 28,000 Facebook shares), all from an unlikely HQ for an alt-media operation: the couple's live/work apartment at the historic El Royale (sometime home to the likes of Katie Holmes, Josh Brolin and Cameron Diaz) in L.A.'s Hancock Park.

Now YNW is emerging alongside the more high-profile Breitbart as an integral player in the Trump era's L.A. alt-media axis.
You say you don't believe in violence? Let's put it to the test. Look at these two smarmy merchants of hipster conspiranoia. Look at how they live. Think of the rent they must pay for that office. Think of how much money they make by peddling horseshit.
Can you honestly tell me that you
don't
want to smash their faces in with a tire iron? I'm not saying that you should do so -- in fact, I strongly advise you
not
to pursue that course of action. I would go so far as to counsel you not to spit in their mocha lattes (if you happen to work at a nearby Starbucks). But tell the truth: Even if you're a big fan of Gandhi, King and Mother Theresa, the question "Where
did
I put that tire iron?" popped into your cranium the moment you saw those two insufferable mugs.
Right?
Am I right? Admit it. Tell me I'm right.
Permalink